AZALEA TRAIL 2022 UNDERWRITING
Spring is the season of hope and renewal. We hope you will consider joining us as an underwriter during an unusually challenging year.  Any donation will be greatly appreciated and fully tax deductible!
Funds raised from Azalea Trail will help support and sustain the projects of River Oaks Garden Club as well as maintain and preserve our beloved Forum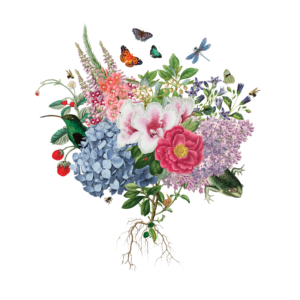 of Civics Building and Gardens. We also feel it is important to continue our community support through our Civic Contributions program. Community programs need support now more than ever.
We look forward to seeing you March 4-6, 2022
Marilyn Winters        Cathy Frank        Alison Gemp
Underwriting Chairmen