Sadie Gwin Blackburn Seminar
  "The Role of Landscape Architecture in Designing Equity and Community Wellness in Civic Spaces"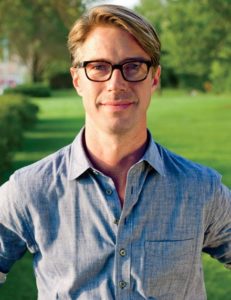 presented by the renowned
 Thomas Woltz Landscape Architect
& Owner Nelson Byrd Woltz Landscape Architects




Designer for Memorial Park and the Rothko Chapel
The Houston Museum of Fine Arts
Susan and Fayez S. Sarofim Campus
Caroline Wiess Law Building,  Brown Auditorium
1001 Bissonnet Street
Houston, TX 77005
was held on January 25, 2023
11:30 am Coffee
 12:00 pm – 1:30 pm Presentation 
Our speaker was Thomas Woltz, the landscape architect with Nelson Byrd Woltz (NBW), responsible for the Memorial Park renovation plan, including the Eastern Glades and the land bridge currently under construction.  

Mr. Woltz discussed the role of landscape architecture in designing equity and community wellness in civic spaces.  In his role as Principal of NBW, Thomas and his team have developed a body of work that responds to complex ecological systems and amplifies the historical and cultural narratives of the landscape.
Around 1975 after Ima Hogg passed away, Sadie Gwin Blackburn was one of the primary citizens who rallied to protect Memorial Park.  Also, in 1990, she was one of the founders of the Memorial Park Conservancy. 
 

It is, therefore, fitting that Mr. Woltz will discuss the amazing transformation of Memorial Park and two additional NBW projects for the 32nd Annual Sadie Gwin Blackburn Seminar.
We hope you will join us!
About Sadie Gwin Blackburn
Sadie Gwin Blackburn is a native Texan and has resided in Houston since 1939. She attended Sweet Briar College and the University of Texas and received a bachelor's degree in English and a master's degree in History from Rice University.
Sadie Gwin's community involvement reaches beyond the River Oaks Garden Club. She has served as President of the Garden Club of America, Vice Chairman of the National Parks Conservation Association. She has been a member of the Mercer Arboretum Advisory Council, Armand Bayou Advisory Board, Memorial Park Conservancy, Hermann Park Conservancy, Buffalo Bayou Partnership, and the Houston Chapter of the Nature Conservancy. Sadie Gwin is a former president of the Board of the San Jacinto Museum of History and directed a special project to prepare a master plan for the San Jacinto Battlefield State Park. She also was a founding member of the Asia Society Texas Center and secretary of its board.
Sadie Gwin has been honored with many awards, including a Resolution of Appreciation by the San Jacinto Museum of History Board of Trustees, and a Leadership Award from the Park People. She has been recognized for "dedication to beauty, nature, and gardening" by Friends of Hermann Park Board and as Houston's "Scenic Visionary" by Scenic Houston. Sadie Gwin Blackburn, an outstanding Houstonian devoted to conservation, preservation, and environmental issues, is truly a Texas Treasure.
The Sadie Gwin Blackburn Conservation Fund was created to provide exceptional speakers for the annual Environmental Seminar. Please send contributions to:
Sadie Gwin Blackburn
Conservation FundRiver Oaks Garden Club
2503 Westheimer
Houston, TX 77098-1321